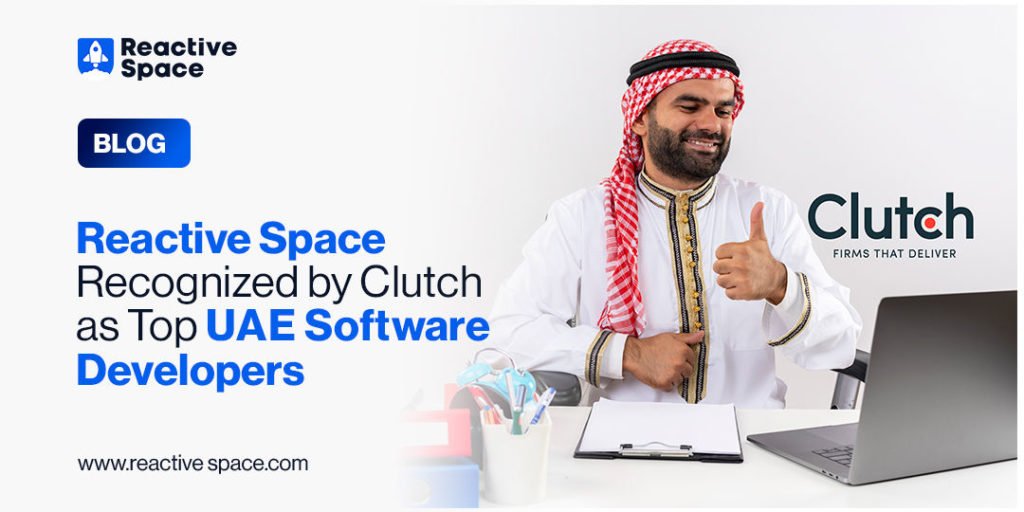 Software developers provide essential services to online businesses, including creating websites, apps, and e-commerce platforms. They tailor solutions, optimize user experiences, automate tasks, analyze data, ensure security, and integrate various tools. With their expertise, businesses can scale, improve visibility, and establish a strong online presence, leading to increased efficiency, customer engagement, and overall growth.
With the help of our Reactive Space team, we can help you find the best software solutions that can take your business to the next level. We are a blockchain development business in the UAE with global values. We are a group of aficionados for virtual money with excellent coding and imaginative design talents. With customers from all around the world, we have been a part of the cryptocurrency revolution for quite some time.
Today, we are proud to share with you our latest award from Clutch! They recently named us as one of the game-changing Software Developers in the United Arab Emirates. This is an incredible achievement for us and we are honored to be part of this amazing list of the best B2B service providers on Clutch's platform.
Speaking of Clutch, they are an established platform in the heart of Washington, DC, committed to helping small, mid-market, and enterprise businesses identify and connect with the service providers they need to achieve their goals.
We would like to extend our gratitude to Clutch and their team for making this award possible. Thank you so much for recognizing our team's commitment to bringing the best software development services to the market. On that note, we wanted to share with you some of the best reviews we have received on their platform! These are some of our favorites:
"I was impressed by their tech-led CEO with a capable tech team. Project manager Saad was prompt and quick in replying to my requests and questions in the WhatsApp group." Melvin Lek, Chief Investment Officer, MetaVI World Pte Ltd
"They were quite responsive and flexible to accommodate changes pretty late in the process. We were impressed with their work culture, people, and the great quality of work they provided." CTO, IT Consulting Firm
Kickstart your digital transformation journey with Reactive Space. Build a business environment laced with decentralization, enhanced security & transparency with our customized blockchain, Defi, Metaverse, NFT, Crypto, and other Web 3.0 development solutions. Schedule a consultation today!