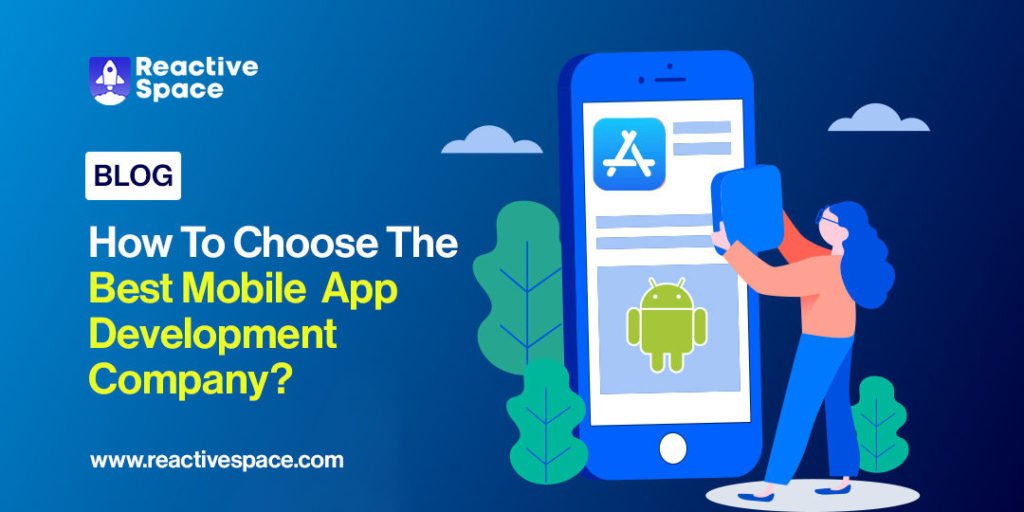 The journey of Mobile Phones started with limited functionalities, and the prime focus of Mobile devices was to help people connect by making phone calls, sending text messages, or emails.
These devices revolutionized into a compact-size source that serves various purposes like Entertainment, lifestyle management, reminders, notes, travel purposes, alerts, and many more.
In current times, mobile apps are also an essential part of our lives, and many mobile app development companies and various other businesses are adopting mobile app development services due to the expansion of mobile devices.
Targeting numerous platforms with the traditional way of mobile app development is a bit challenging, especially because mobile app developers are bound to the Play Stores so that people can download and use the mobile apps.
An interesting fact about Mobile Apps is that they generate the most revenue via Ads.
Mobile app development companies have a lot of competition, and most companies provide the same services. Still, very few of them provide reliable services. In the Tech industry, Reactive Space is one of those reliable companies.
They have consultants who will guide you regarding your business requirements, the app, and the features which are your business needs while providing you with the strategy.
Today, we have a lot of platforms to convert our business online, but the question arises;
What Mobile strategy would help your business to elevate?
Here are some potential approaches which require attention for Mobile App Development if you want to elevate your business;
The Potential Approach is to create a Mobile App which is accessible to all devices, whether it's a laptop, Android, or an iPhone. It has numerous advantages, but drawbacks too.
It is pretty challenging; if the mobile app is web friendly only, it will create issues with accessing the native capabilities of a specific device, and sometimes it requires additional development of a mobile app.
1. To avoid the first issue, create a Native Application. It is specifically tailored for a specific platform. In developing an iOS app, the developers utilize Objective-C and Swift, and for the Android app, they utilize Kotlin and Java. This approach will help your business grow, ensuring high- performance while facilitating user interface to have better integration with various other apps and services.
It also has a downside which is the cost.
The native applications require you to invest in numerous tools, as well as a team who has a different skill set for each platform.
2. Another option is Cross-platform. The main benefit of Cross-platform is that it doesn't require you to have separate developers for iOS and Android, and the app is built to use on both devices.
The question is; Why should we utilize the Cross-Platform option?
The main reason is that building a separate app is costly, but Cross-Platform is user-friendly and cost-effective. The Hybrid and The React Native Approach both look like native applications but are provided with a different code that is applicable for multiple platforms.
The Cross-Platform provides numerous Frameworks so that we can pick the right one.
It includes; React Native, NET MAUI, Cordova, Flutter, Iconic, etc.
Ultimately, you can divide which approach suits you best, keeping in mind the target audience, cost, as well as the needs of your business.
Mobile App Development plays a crucial role in the success of an online business, and here are a few steps which will help you to choose the Best Mobile App Development Company, leading you to your business's growth.
Factors to Consider before choosing the Best Mobile App Development Company
Determine the Target Audience
The first step to finding the best mobile app development company is to clearly understand the project niche and requirements.
It includes the features, platform, target audience, budget, and the time frame in which the project will be delivered.
Seek Out Expertise
A company's expertise plays a significant role in its reliability. Every business has a unique requirement, and with plenty of options, it's difficult to decide which company provides the best services.
For that purpose, visit the company's portfolio. It's a showcase, providing you with the projects they have successfully delivered in the past because mobile app development requires skilled developers, project managers, as well as designers.
Look for client's references and reviews
Before choosing the right fit for your mobile application, it is necessary to visit the company's portfolio to check the list of clients and their reviews about services. You can also contact them personally to learn about their services and clients' experience working with the company.
Market Research
Conduct market research on the criteria of the targeted audience and the existing user's taste. This way, it will be easy to do the self-analysis of your business, and app requirements, understanding which areas need improvement in other mobile apps as well and what is their user experience. And the problems they face in real life.
You will also know which companies are providing the best mobile app development services, which stand out in the crowd.
Development Methodology
Before choosing a mobile app development company, it is essential to ensure what development process a company is using and whether they are providing transparency, reliability, and security to their customers or not.
Collaboration and Communication
It is essential to choose a company that gives responses on time and provides you with effective communication channels to help you answer your queries.
Budget and Timeframe
Cost and timeline should not be the main focus when choosing a mobile app development company, but who doesn't want cost-effective quality services? It is crucial to ensure that the company you choose delivers its project on time and within the budget while maintaining quality.
The factors which are mentioned above would help you in choosing the Best Mobile App Development Company.
Still Confused?
If yes, then no worries!
I have shortlisted an experienced Mobile App Development Company, which can be hired without a second thought because they provide the best services worldwide; till now, they have helped numerous businesses to grow.
Reactive Space has expertise in Flutter, React Native, JavaScript, Iconic, Cordova, and more. The prime reason to suggest this company and its mobile app development services is that their flexibility and resourcefulness are noteworthy. They know the right audience, technologies, and tools that your project requires.