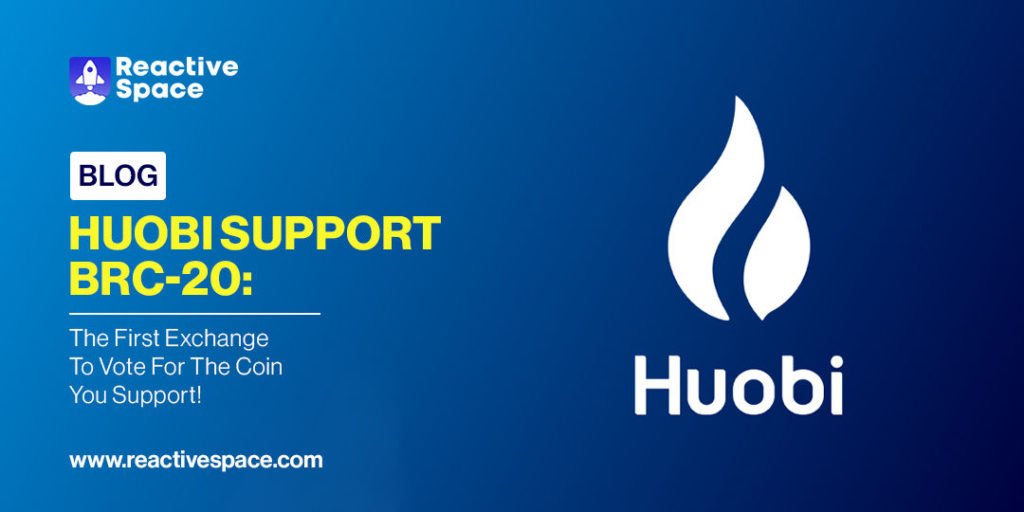 Huobi is a leading global digital asset exchange that offers trading for more than 200 digital assets. It is one of the first exchanges to introduce blockchain technology, smart contracts, and decentralized applications (dApps) in Open finance. With its support for Brc-20, Huobi has become the first exchange to allow users to vote for the coin they support.
This revolutionary concept allows users to invest in projects they believe in and show their support for them through their votes. By voting for coins, users can also receive rewards from those projects as well as from Huobi itself. It makes Huobi an ideal platform for anyone interested in participating in Open finance and supporting projects that are important to them.
Click here to learn more about it:
https://www.huobi.com/support/en-us/detail/84937181177002
Make a difference in the Brc-20 community with Huobi.
Brc-20 is a new ERC20 token project. The ultimate goal of Huobi is to create a better Blockchain environment by creating something that brings value and utility to all stakeholders. They want to bring stability to the cryptocurrency market, which has been under attack for the past two months by immature coin holders who are unable to identify a long-term strategy for making money in their investment decisions.
As an exchange, Huobi has a reputation for being user-friendly, and this new feature is no exception. Huobi empowers users by allowing them to vote for the coins of their choice. This move will attract more traders to the platform and could significantly impact the value of Brc-20.
What Huobi's support for Brc-20 means for the crypto community?
Huobi is creating a level playing field, where even smaller projects can be heard and gain traction. So, vote for your favorite and create a more open, transparent, and decentralized ecosystem for the benefit of all.
Huobi's support for Brc-20 is a step towards a more inclusive crypto ecosystem. Their user-driven strategy promotes participation from a wider range of users, including those who might not get the chance to invest in or support cryptocurrency projects in the past.
Overall, the crypto community will benefit from Huobi's support for Brc-20.
Let's discover some benefits of the Brc-20 token:
Interoperability: Brc-20 tokens can be easily transferred between different wallets and exchanges that support the Bytom blockchain, making them more accessible to a wider range of users.
Transparency: Transactions on the Bytom blockchain are both transparent and immutable, which means that they cannot be changed or eliminated once they have been recorded.
Security: The Bytom blockchain uses a combination of proof-of-work and proof-of-stake consensus mechanisms, making it more secure against attacks than other blockchain platforms.
Overall, the Brc-20 token standard offers a versatile and secure way to represent a wide range of assets on the Bytom blockchain, making it an exciting development for the cryptocurrency and blockchain industries.
Voting is an integral part of our community to promote awareness and engagement. Huobi supports the Brc-20 coin that you chose by voting for it!
Harness the Potential of Huobi's Support
Voting for Brc-20 on Huobi is a simple and rewarding process that can help users to support their favorite coin while potentially generating significant returns on their investment. So, if you're passionate about Brc-20, head to Huobi and cast your vote today!