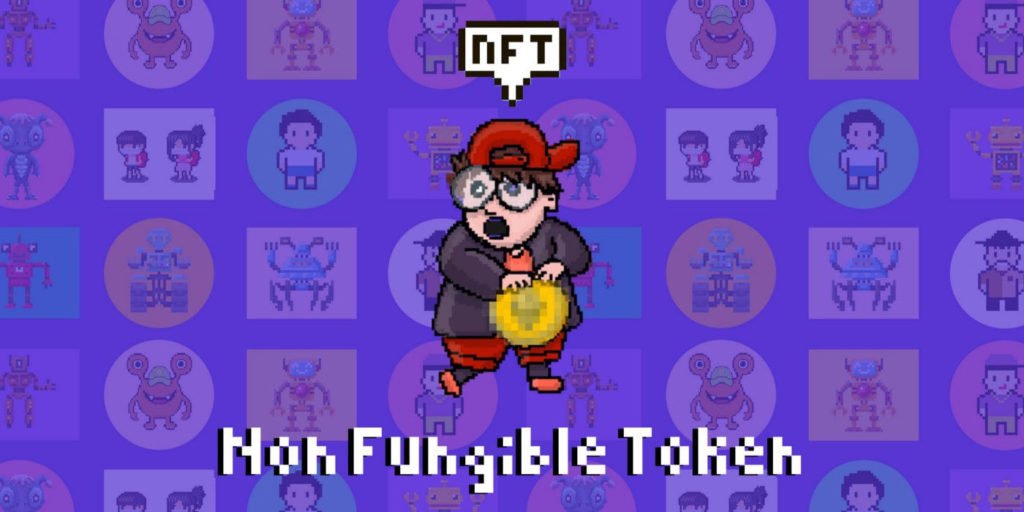 NFT's or Non Fungible Tokens have exploded out of the ether this year. With the world currently in a different state than it was a couple of years back, some things are worth more than they were before the global pandemic. With NFT's just one example of things that have skyrocketed and put the whole digital world in disarray, more and more people are getting into the craze. But are NFTs worth the money — or the hype? Some experts say they're just a temporary thing, like the dot-com craze or Beanie Babies. Others believe NFTs are here to stay, and that they will change investing forever. But what are NFTs and how do they work? Let's dig in!
What Is an NFT?
An NFT is a digital asset that represents unique tangible and intangible items like art, rare collectibles, tickets to an event, original music, limited edition items, virtual real estate, domain names etc. Each NFT holds a unique value or information that makes it impossible to be exchanged. NFTs are one of a kind since most of them are unique and rare collectibles.
Although they've been around since 2014, NFTs are gaining popularity now because they are becoming an increasingly prevalent way to buy and sell digital artwork.
An astounding $174 million has been spent on NFTs since 2017.
But many NFTs, at least in these early days, have been digital creations that already exist in some form elsewhere, like iconic video clips from NBA games or securitized versions of digital art that's already floating around on Instagram.
An example of the current trend is from famous digital artist Mike Winklemann, better known as "Beeple" who crafted a compilation of 5,000 daily drawings to create perhaps the most famous NFT of the moment, "EVERYDAYS: The First 5000 Days," which sold for $69.3 Million at auction.
Anyone can view the individual images — or even the entire collage of images online for free. So why are people willing to spend millions on something they could easily screenshot or download?
Because an NFT allows the buyer to own the original item. Not only that, it contains built-in authentication, which serves as proof of ownership. Collectors value those "digital bragging rights" almost more than the item itself. If you want to understand it better, anyone can download a song but only one entity can own it and be known as the creator of the song.
How Does an NFT Work?
NFTs exist on a distributed public ledger, also known as the blockchain. Each and every data that currently exists in an NFT is recorded and maintained in the form of smart contracts. You're probably most familiar with blockchain as the underlying process that makes cryptocurrencies possible, well, this is just that only a little different!
Specifically, NFTs are typically held on the Ethereum Blockchain, but other blockchains can support them as well. NFT's can be of different components but the most famous examples are of the following nature;
Art
GIFs
Videos and sports highlights
Collectibles
Virtual avatars and video game skins
Designer sneakers
Music
Another unique example of an NFT that was sold is of Twitter CEO Jack Dorsey who sold his first-ever tweet for $2.9 million. That's a lot of money for something you did years ago without any intention of selling it.
Essentially, NFTs are like physical collector's items, only digital. So instead of getting an actual oil painting to hang on the wall, the buyer gets a digital file instead. The digital auction!
They also get exclusive ownership rights. That's right: NFTs can have only one owner at a time. NFTs' unique data makes it easy to verify their ownership and transfer tokens between owners. The owner or creator can also store specific information inside them. For instance, artists can sign their artwork by including their signature in an NFT's metadata.
NFT Marketplaces
Perhaps the biggest example we can give to you right now is that of Crypto Exchanges. Small companies have taken advantage of the craze and have become large conglomerates like Kraken and Binance that started out as small startups. People are looking to trade NFT's and investors are stocking up on Digital Art in hopes to make it big. Many have succeeded and it's only going to grow in time especially since it does not require a lot of investment to create an NFT marketplace. However, it does have a very high ROI. Which makes it a better investment than simply owning NFT's. We have seen the same thing happen with Crypto and the blockchain boom. Individuals and companies that start now might be in the big leagues in a couple of months. Sounds interesting? Check out our Whitelabel NFT Marketplace Solution to see what you can own and earn for yourself.
Get in touch with us now and learn more about it. Click here.